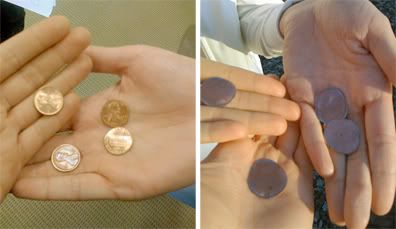 The company I work for just moved into a brand new building that is located conveniently close to (within throwing distance of) the railroad tracks that run through Utah Valley. While I would usually think being located near railroad tracks would
not
be counted as a good thing, it is DEFINITELY a bonus when your fun co-worker,
Natalie
, suggests that you take a ten-minute work break to go squish pennies on the railroad tracks :)
We made our way out to the tracks a little after lunch today with four pennies and a nickel for squishing. The escapade included four trips through the soggy, gross marsh that separates our building from the tracks (ick), balancing on the train tracks while enjoying the fresh afternoon sun, and hunting for our coins when we returned to collect them once the afternoon train passed (the wheels/vibration of the train toss the coins off the tracks). Who knew work breaks could be so adventurous in American Fork?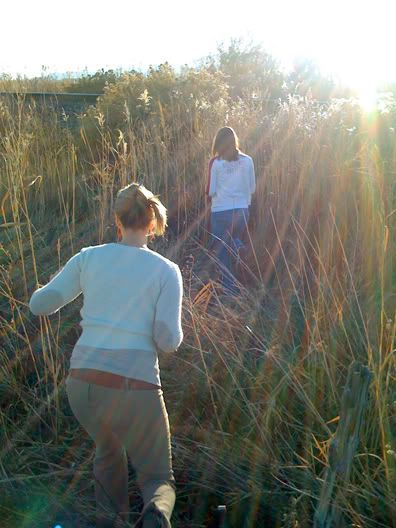 Natalie and Jen making their way through the reeded bog to get to the tracks.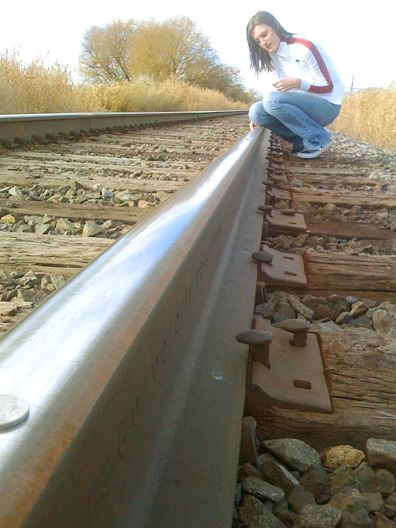 Natalie placing coins a little ways down the track from me.
Jen taking time out to admire the railroad ties. I think she was saying something like "You guys...check out how old these look! These things are amazing!"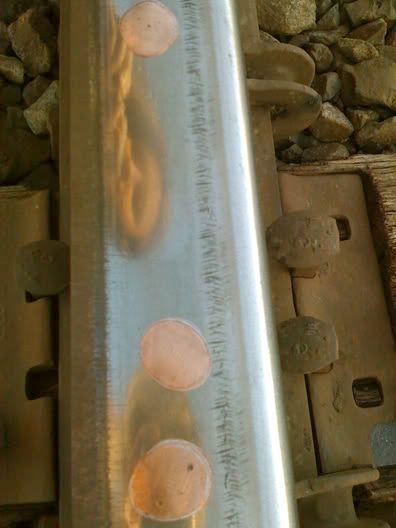 Our smooshed pennies on the tracks after the train passed (we put them back on after we found them to see how they fit flush with the metal). If you look close, you can still see the Lincoln Memorial printed on the backside of all the pennies even though they were totally flat and smooth once the train was done with them -- super cool and unexpected. (note: Sadly, the nickel was nowhere to be found when we went to collect our treasures).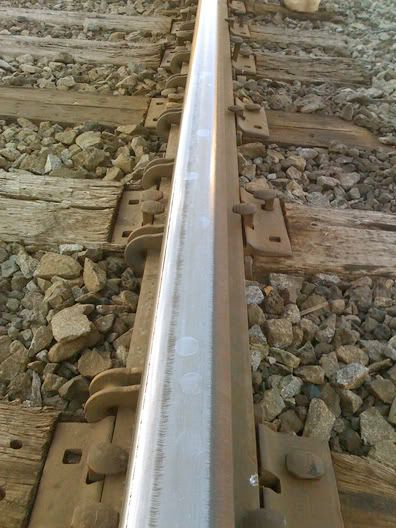 The coins left circular marks on the tracks where they had been between the wheels and the tracks during the flattening process. They looked like little, scattered polka dots :)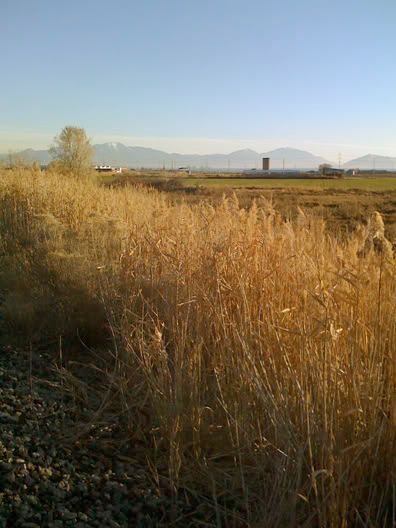 The view from the tracks looking away from our office. We're kind of out in the middle of nowhere, but it's really beautiful.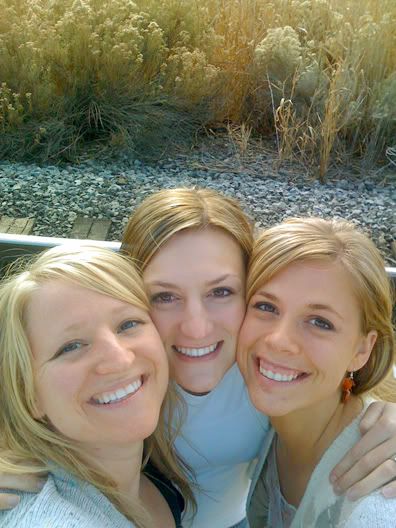 Me, Natalie and Jen with the tracks