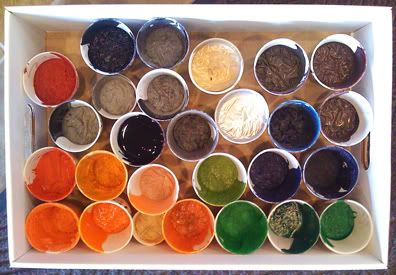 This arrived in my little hands free of charge yesterday. It is a box tray full of inks for my letterpress. One of the printers I work with let me have them for some hobby pressing. It was just like Christmas when my rep showed up at my work with them.
"What is this?! An entire box full of free ink for me?! And they are all labeled with their Pantone colors!?! Oh my goodness."
Literally.
In honor of this excellent acquirement, I'll be making me some business cards in the next couple weeks using the shiny ink below.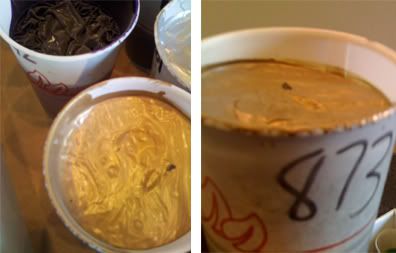 Why yes...yes this is Pantone metallic gold 873, thank you for asking.