Slowly but surely I'm making my home cute...one little detail at a time. Here are this week's arrivals:
1. Urban Outfitters Display Lamp
I bought this lamp from Urban Outfitters to replace the paper star lanterns that used to hang in this space. When I saw it in the store, it had no price tag, was dusty, and had a small piece of glass missing from it. I took it from it's hanging place and up to the register, and it turned out to be a piece that was part of their display, not a lamp in their inventory. But, after checking with her manager, the sweet sales girl told me I could buy the lamp for the steal of a deal of $15. "Would you like this awesome store display lamp for this amazing price?" Ummm...yes please.
2. Hand-blown glass Christmas Baubles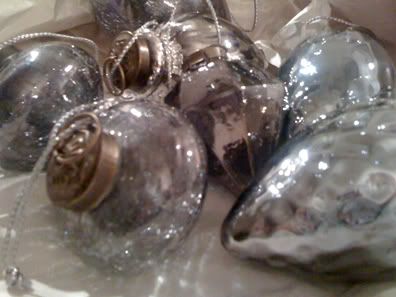 Obviously the best time to shop for Christmas is just AFTER the Holiday -- talk about sales. I picked up
these
hand-blown glass tree ornaments at
Restoration Hardware
for a steal of a deal. They look a bit like mercury glass and beautiful all mixed into one.
2. Green glass Soap Dispenser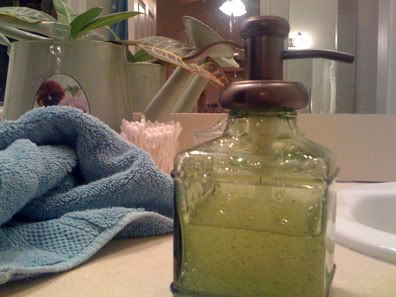 The newest addition to my bathroom -- a green glass soap dispenser with a brassy-nickle finish. Lovely. For the sweet deal of $12.99 at Target.