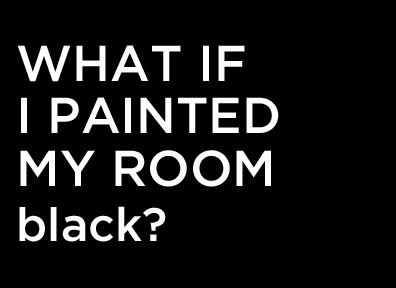 Not like, a glossy black. But like, a matte black. Like, a really pretty matte black with a slight hint of navy, and really large white trim. Kind of like this...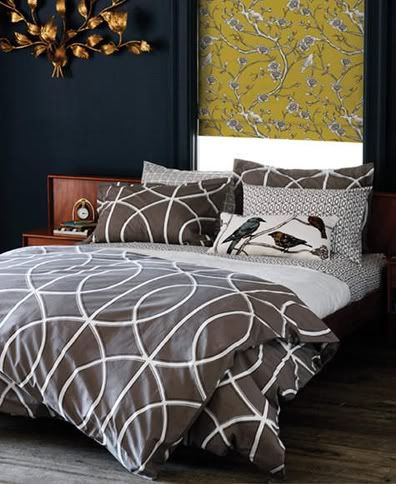 Only in my room, not a showcase room designed for a photoshoot.
Katy said I would probably get sick of it quick. And I might. And I probably won't do it. But still, couldn't it be kind of pretty?