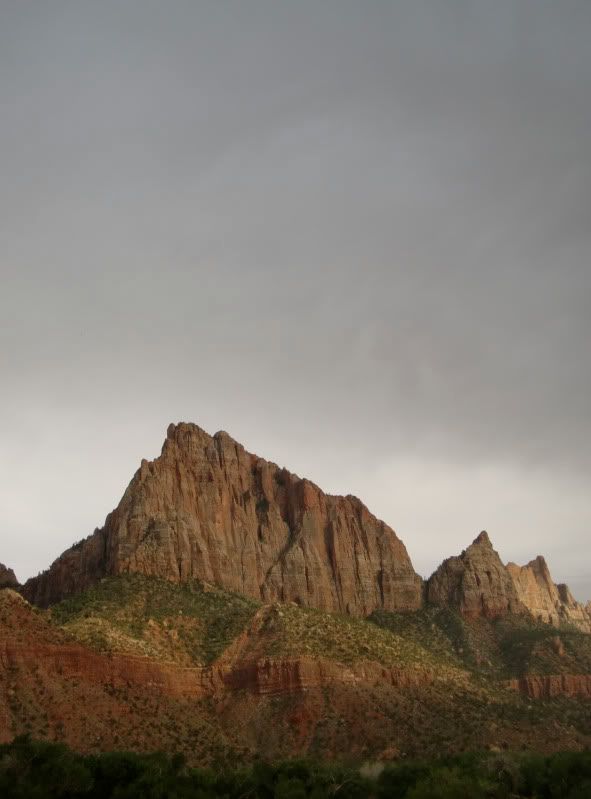 Staying in Provo and going to work on a random Friday in July is fun, but going to Zion with friends to hike the Narrows is definitely much better. Thanks to Lance Anderson, a group of us headed to Zion last weekend to hike only the most beautiful, water-filled slot canyon in the world.
The Narrows, as you can read about
here
, is a 16 mile canyon hike that involves hiking through pleasantly temperatured water and stopping at random giant boulders to climb and jump off of them. Most of the time the water is around knee deep, but the best parts are around chest deep for 5'5"ers like me.
By far this has been the best executed idea all summer. We drove down friday, camped out at Zion in a campground equipped with stream access, trees to hang our overhead tarp, and a pool if desired (even though we didn't particularly desire). Saturday we got a 7:00am start so the canyon wouldn't be brimming with people on our hike (it's a pretty popular destination for Zion goers). Hiked from the bottom up since we couldn't secure a camping site for the two-day hike from the top down (booger). Had an awesome day of 10 miles of hiking. Stopped by Weeping rock on our tram ride back. Stayed at my company's condo in St. George for the night and watched Goonies. Drove home, and I slept almost the whole way. The end of the best trip of the summer so far.
Here are pictures for your viewing experience.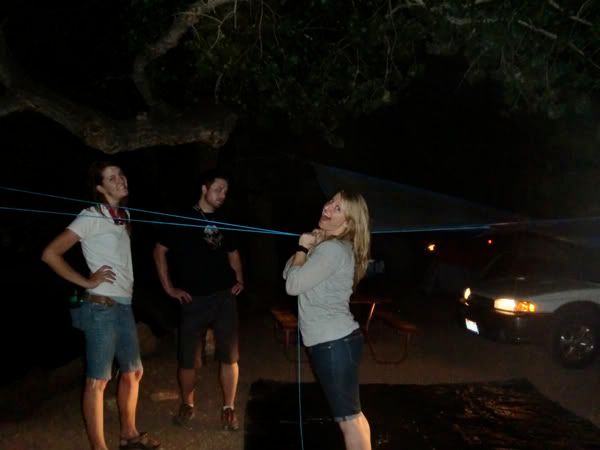 We felt a little sprinkling as we ate dinner near the entrance for Zion, so we thought setting up the tarp over our heads was a good idea. We didn't end up needing it, but it was a fun process nonetheless.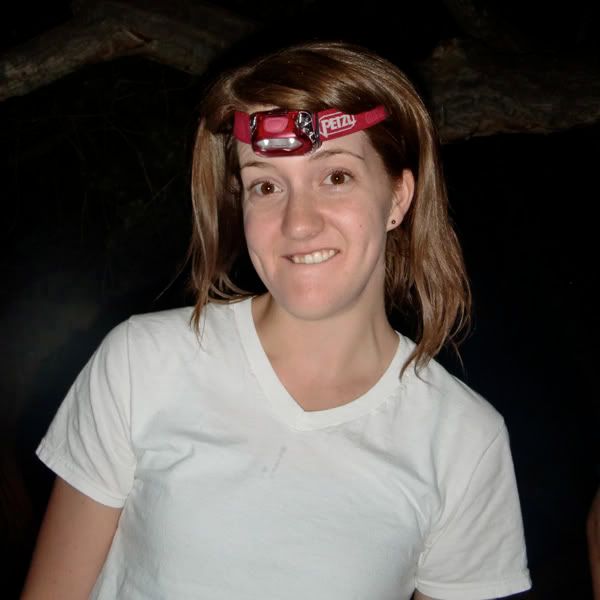 Katy and her rad headlamp hair.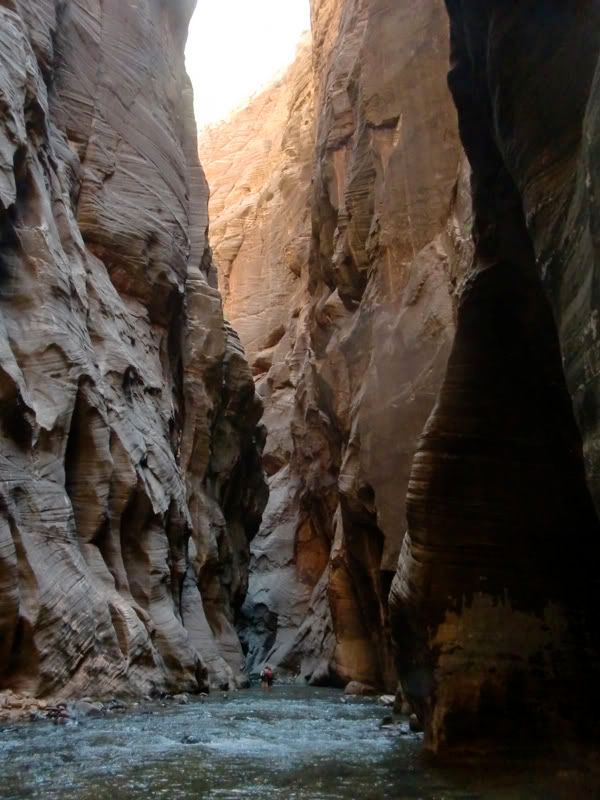 Oh...why...good morning beautiful canyon....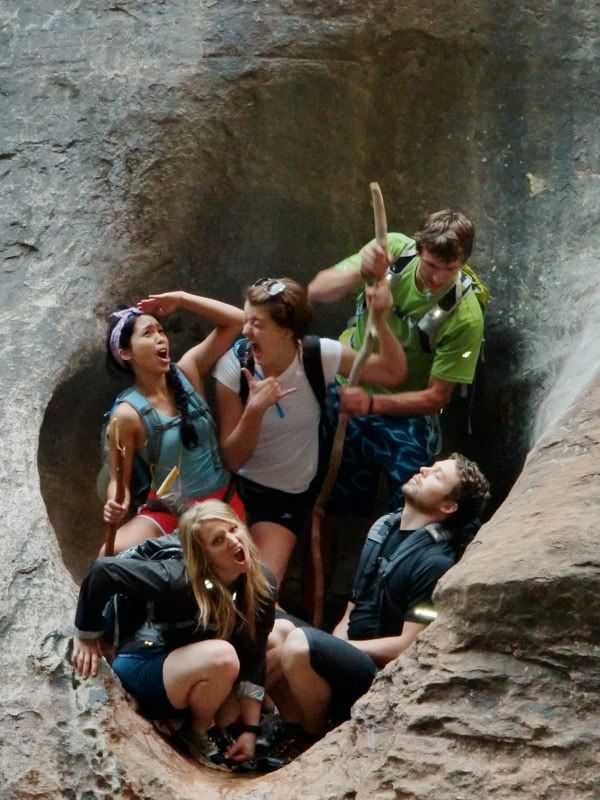 The group.
From me clockwise:
Nicki,
Angela
, Katy, Bryan, Lance (Sean volunteered to take the picture...babe.)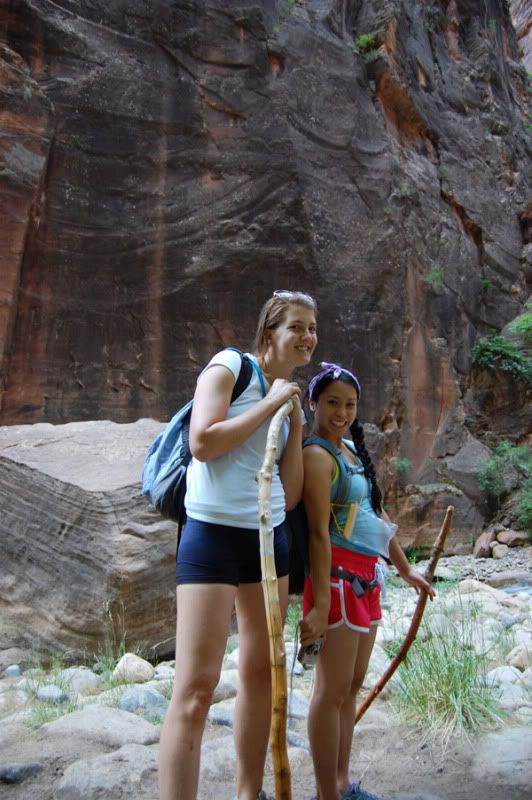 Kates and Angela on the hike.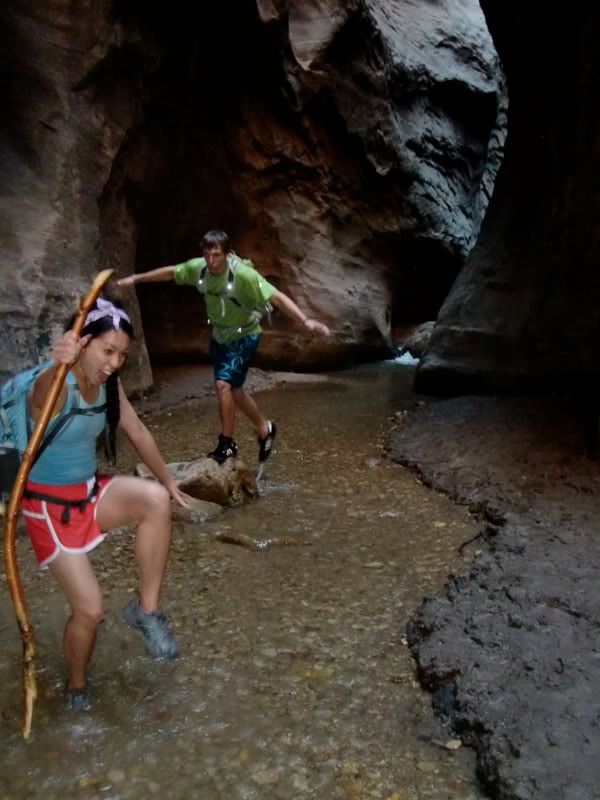 Radness.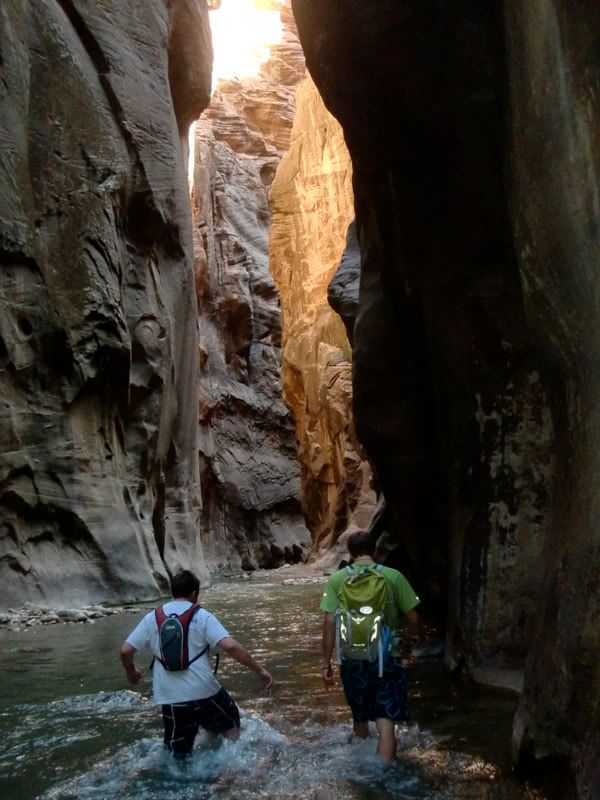 Sean and Bryan taking the lead. This is about where the water hit most of the hike. I didn't get any chest deep photos -- booger. I may or may not have forgotten to charge my camera battery so it wouldn't poop out in the middle of the hike. Whoops.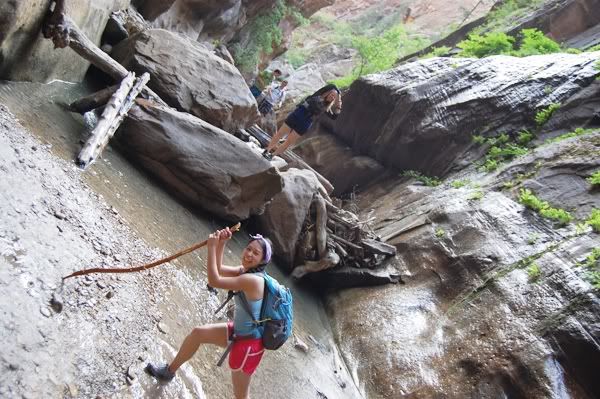 We took a mile-long sidetrip up Orderville Canyon. Supposedly it's just as beautiful as the Narrows, but I just thought it was muddy and buggy. We must have gone at a bad time.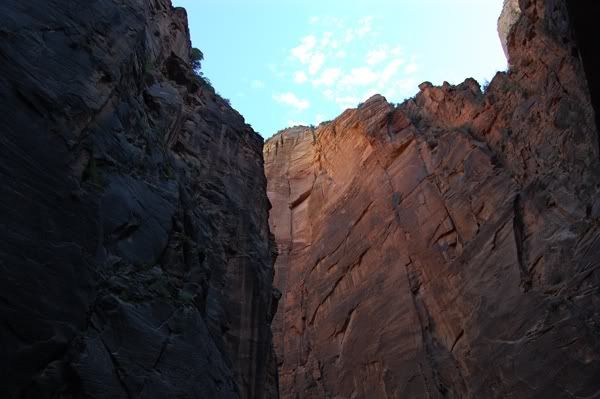 The sky up through the canyon, captured by Lance.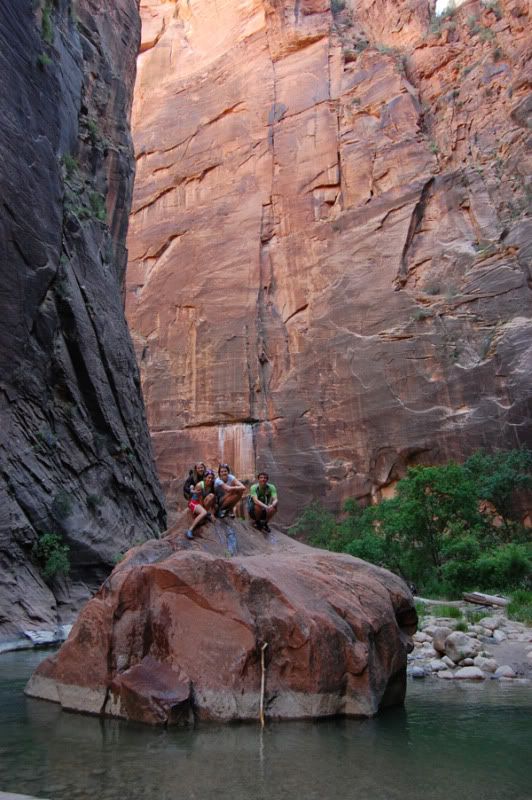 Radness #2.
Me and Katy preping to get off the above-pictured rock.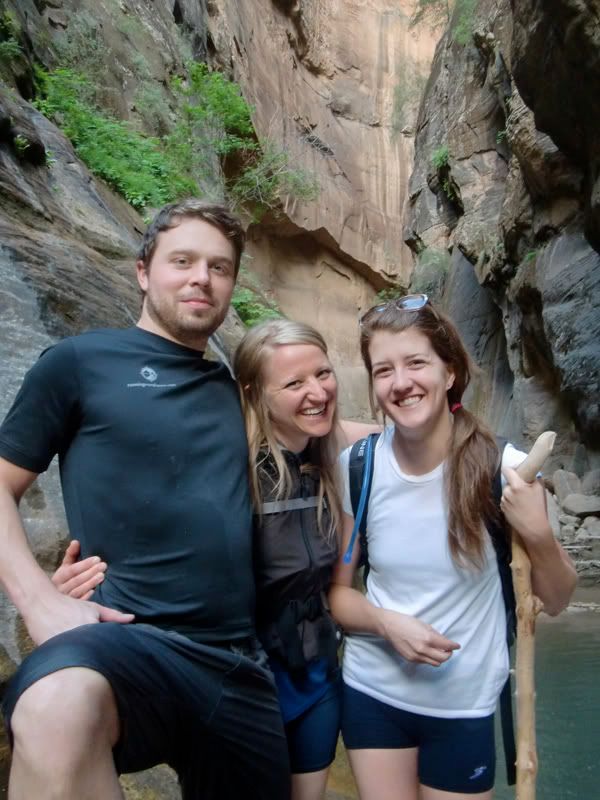 Lance posing as a sea captain. Nicki and Katy posing as themselves.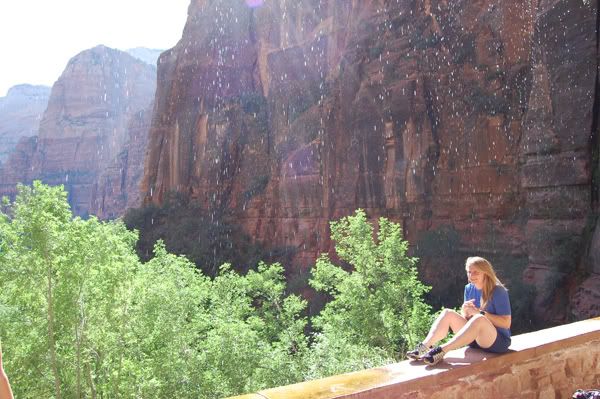 Nicki at Weeping Rock in Zion National Park after we finished the Narrows. So so cool...raining rock is what I like to call it.
NOTE: About Half the photos are courtesy of Lance and his fancy camera. Thanks Lance.