Miss Katy Broughton came into town the week before Thanksgiving just for a little visit. Activities included shopping at the gateway (while waiting for Katy's sister's lost luggage to be recovered at the airport -- we got it safe and sound after approximately 2 hours), D.I. shopping, apple-cinnamon pancake making (complete with fresh whipped cream and raspberries), a picnic lunch up the Provo Canyon, and general enjoyment of the company. I like it when Kates comes to visit. In fact, I love it. Here are some photos of the general splendor.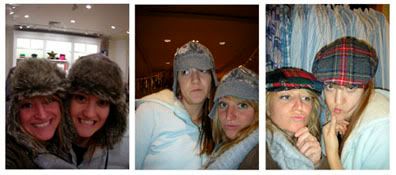 The hat series at the gateway -- furry hats from American Eagle, knit hats from Anthropologie and men's plaid hats from Jcrew.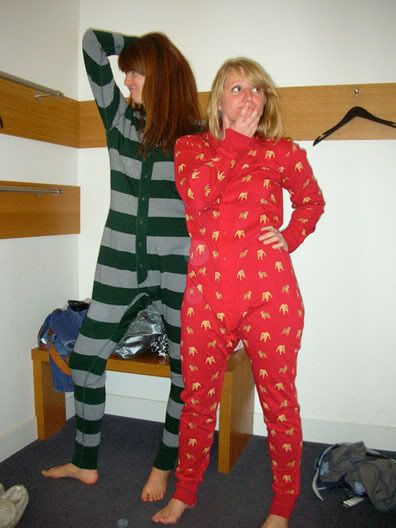 We found these little jems at Jcrew. Leave it to them to make men's long underwear irresistablely silly. We didn't buy, but you better believe we couldn't stop ourselves from trying on and taking photos.