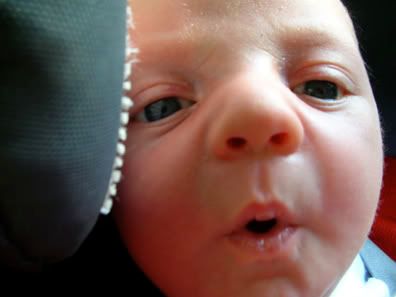 It just so happened that the 4th of July (my favorite holiday) coincided with the baby blessing of my new little nephew (Mojave James Schmidt, pictured above)! So, happily, I was in Seattle for the 4th, with my brother and his family. Needless to say, the trip was awesome. My brother and I are pretty similar when it comes to having maximum fun with minimum stress (and my brother is always such an awesome host), so trips to Seattle=stress-free enjoyment for me. Holidays full of good music, awesome around-town activities, and plenty of the outdoors. Not to mention some of my favorite people. I mean...how can I not love it? These are four of my favorite things all wrapped into one vacation spot. Perfect.
This trip's highlights included attending the annual Seattle "Milk Carton Boat Race," hiking to a picturesque lake about an hour outside Seattle, roasting marshmallows over an outdoor firepit, racing my brother on foot to the grocery store (despite my giving up half way there because I was laughing too hard) and chilling with my awesome-beyond-awesome niece on a half-sunken log at the lake mentioned above. Here are some photos for your viewing pleasure...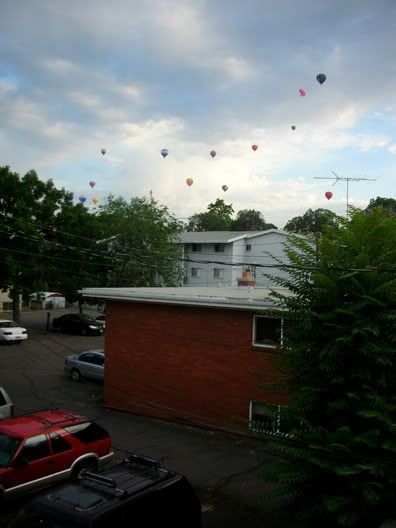 Friday morning this was the view out my window in Provo. The balloon festival is so fun to wake up to. My flight for Seattle didn't leave till noon fifteen.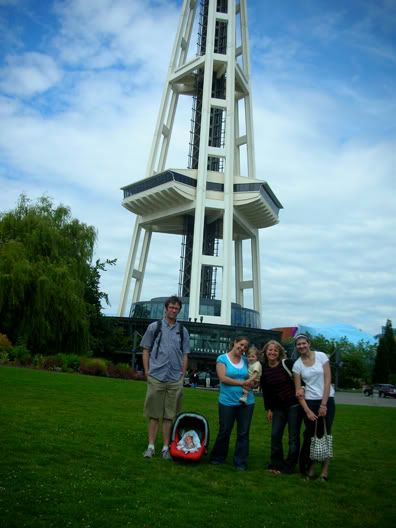 Lunch at the
Space Needle
after I got in.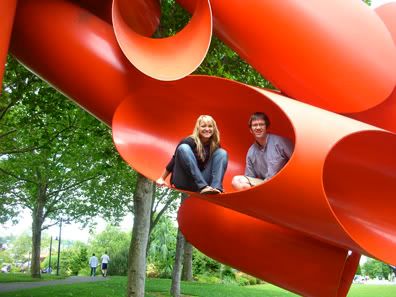 Me and my brother climbing on the sculpture in front of the Space Needle. Andy tried to get me to climb into the tube over my head, but it was a bit too sketchville.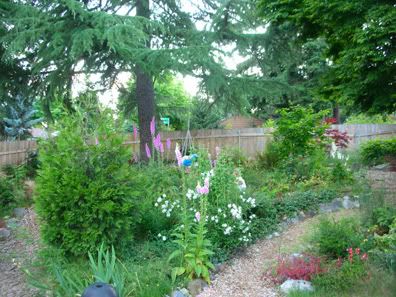 My brother's backyard. Totally pleasant, and he doesn't even water.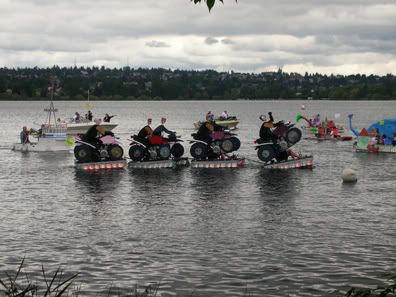 Milk Carton Boat festival -- I think the rule was all the flotation needed to come from empty, resealed milk cartons.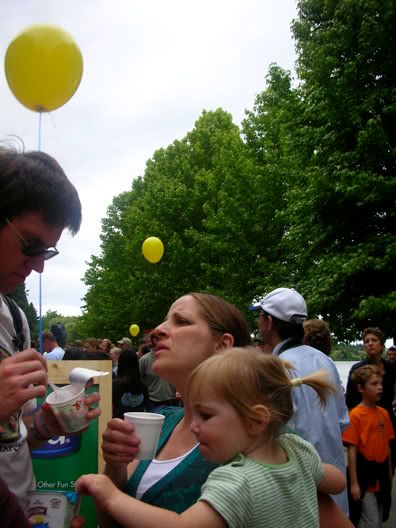 My brother, his wife Chele and my niece eating and drinking the free food at the festival.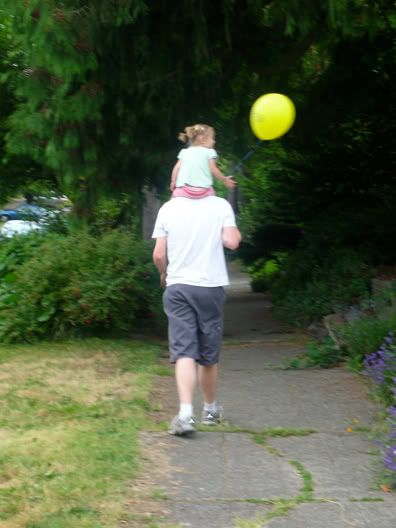 I took this of my brother and niece while we were walking back to the car from the festival. cute sauce.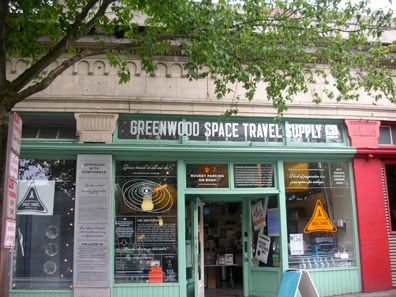 This store was on the way to and from the boat race. If ever you have any needs for all those times you are planning to travel into space, this small store right outside Seattle has you covered.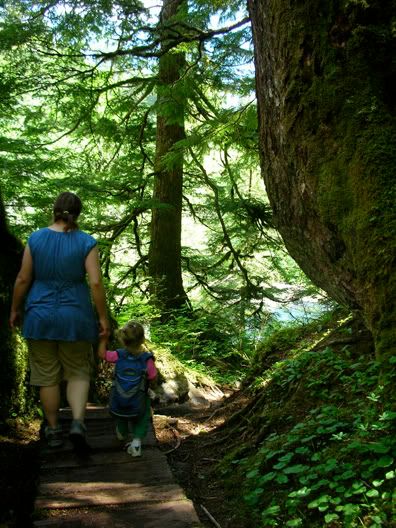 My sister-in-law Chele and my niece Anza on our hike to a lake on Monday. How stinking cute is her mini backpack!? Everything is cuter when it's little.
A view on the hike.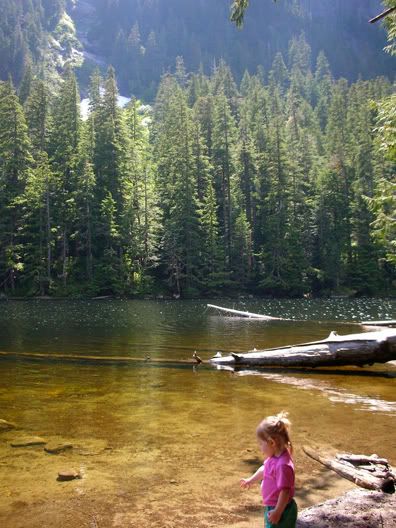 My niece in front of the lake we hiked to...aforementioned log in the background.
And the real thing. We spent quite a bit of time on this log. Walking. Sitting. Filtering water.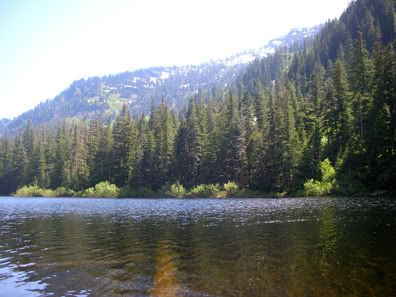 The lake from view of the half-sunken log.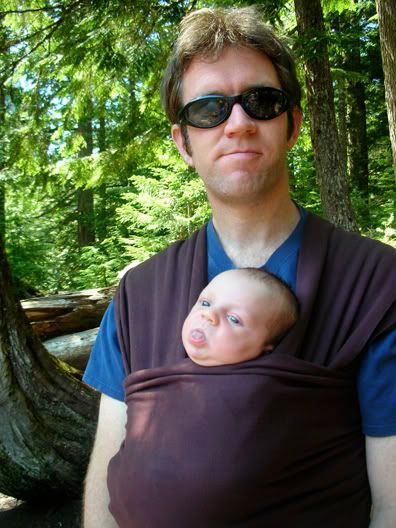 My brother, sporting the Moby and my two-week old nephew on the hike.