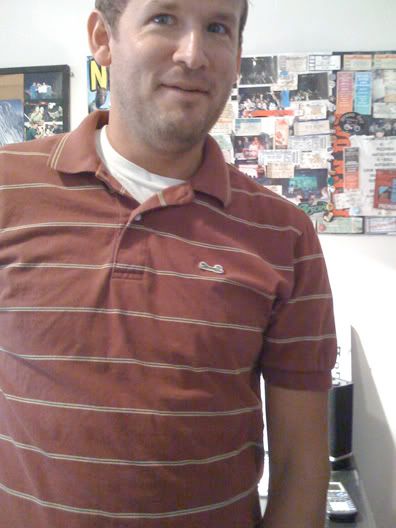 You may remember Scott from the "
Great glasses debate
" posting about 3/4 of a year ago. We still happen to be friends, and he still happens to be doing as rad of stuff as ever (not that the glasses post would give you an idea, but you should take my word for it). The latest rad adventure was made manifest to me when I stopped by Scott's house Saturday morning to say hi. I walked into his room only to find a factory of BELT GREATNESS!
As Scott related, he had purchased an entire cow (yes...an entire cow) of leather and made these sick belts to sell in local shops around town/to his friends/on etsy/etc. SO COOL! I am impressed. I went over tonight and viewed about half of his finished belts (complete with buckles), but I only have photos of unfinished belts from Saturday to share. It's cool though -- they capture the true essence of the first-discovering-of-the-coolness excitement anyway...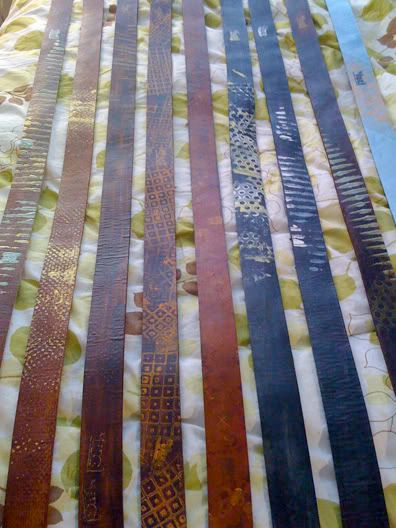 The brown-toned belts on the bed. He makes them using a mixture or paint, stain and random pattern objects.
The grey, funky belts drying on boxes.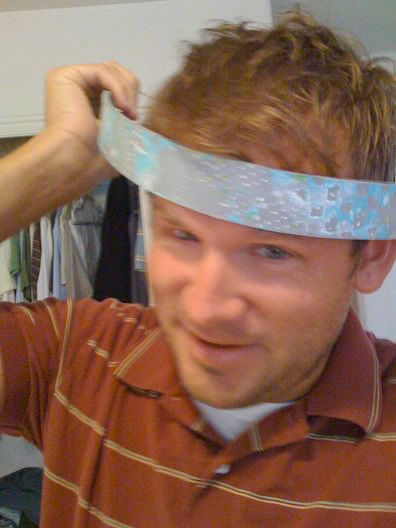 Scott modeling his favorite belt.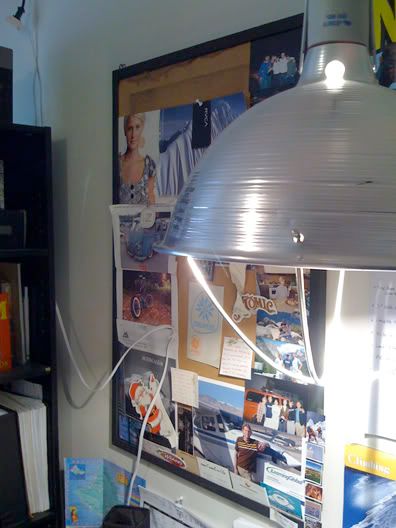 And this is a lamp in Scott's room that I just thought was sweet. No wonder he's so creative -- how could you not be working around good-looking objects like this?.