I had another early Christmas with one of my closest friends Katy's family. We celebrated two days early this time, and I would like to say that I felt so at home and so loved while I was there. It was like I was one of the crew, an insider, part of the team. The Broughton's are simply wonderful, and they even got me a scrumptiously comfy pair of pajama pants for Christmas. What more could I ask for? The 5-day trip included two days of snowboarding in Grand Targhee, delicious meals around the dining room table with a pristine view of the Rexburg temple (I am pretty sure it is one of the most beautiful temples I have ever seen), lots of guitar hero and rock band playing, and building a snowman. I really like this whole celebrating-a-holiday-multiple-times thing. It just makes for more fun and more good times all around.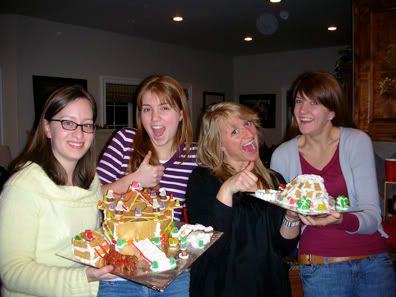 Kates and I opted to make the (un)traditional gingerbread igloo, while Julie and Diana went for the good old house version. Check out Kate's collar bones in this pic -- "I could snap you like a chicken!"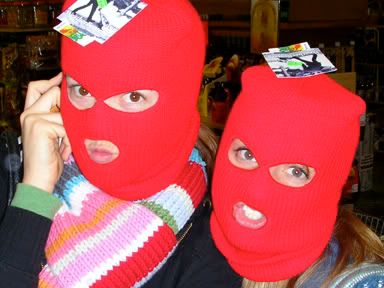 It wouldn't be a Nicki-Kates get together without taking a picture in random clothing/accessories. We found these lovely face warmers at the outdoor store in Idaho Falls while Katy's brother, Gary, was trying on shoes.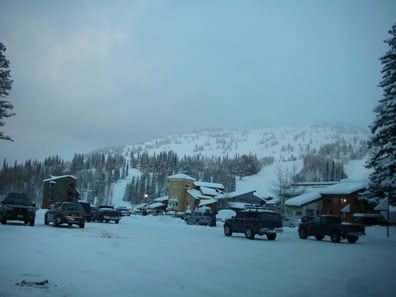 And this is one of my new favorite places -- the Grand Targhee resort (on the Wyoming side). We had heavy snow both nights before we went, so we spent most of our days boarding backcountry in 2-3 feet of fresh powder. It felt like we were flying -- seriously heaven on earth.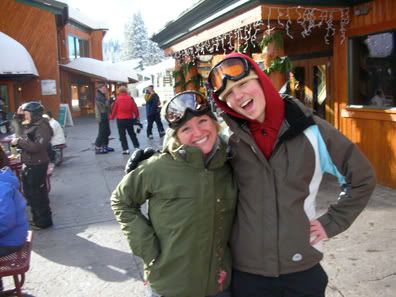 Doesn't the resort look like a little Christmas village? Here's me a Julie before we headed up the first day.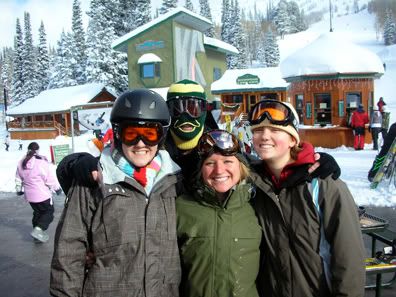 Don't mind the creepy guy in the back -- that's just Gary.
It was friggin cold on the lift.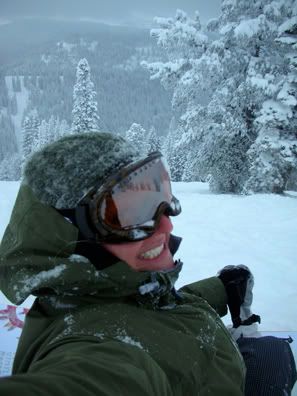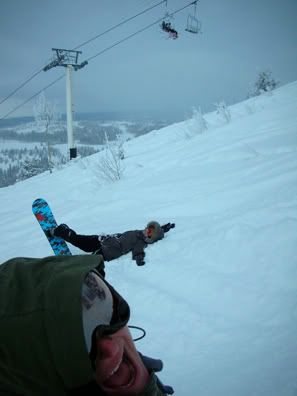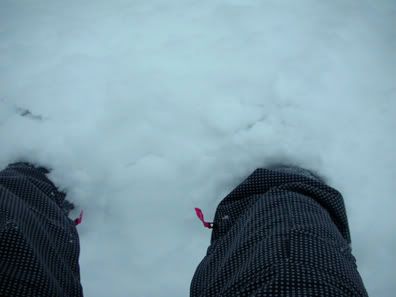 This is how my feet looked most of the day when we were backcountry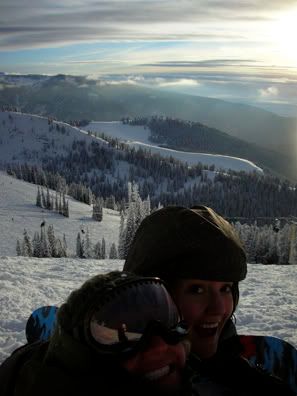 It doesn't hurt that it's absolutely beautiful there.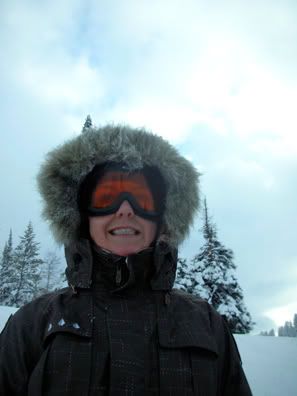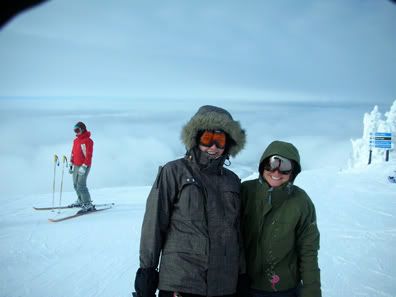 This is at the top of the highest lift. We are above the clouds even.