I went to my company Christmas party earlier this month (sorry for the late update) and took my awesome roommate Jessica as my date. The party was at Soldier's Hollow -- a tubing hill near/in Midway Utah. I'd never been tubing before, and thankfully we got through the night without any injuries. Plus, it was pretty dang fun, and I have to say there is something so distinct about being on a snowy mountain at night. It's kind of magical -- little snow flakes dancing and glittering through the air. Everything is quiet and peaceful. As long as I'm dressed for it, I love it. Here are some photos of the night. We made sure to cap off the evening with snow angel making before we headed down the mountain. Awesome.
The Group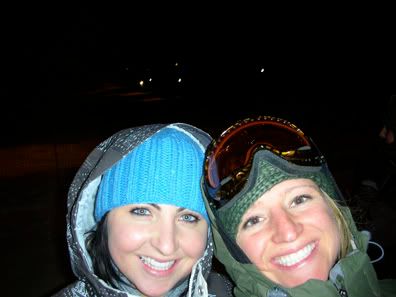 Me and Jes on the mountain -- I like that our benies match our eyes.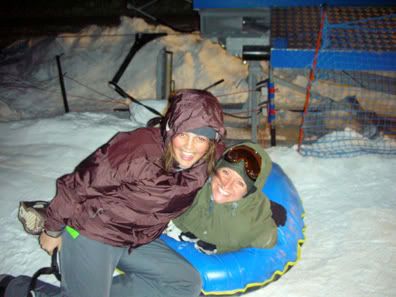 Me and Marie at the bottom of the tubing lift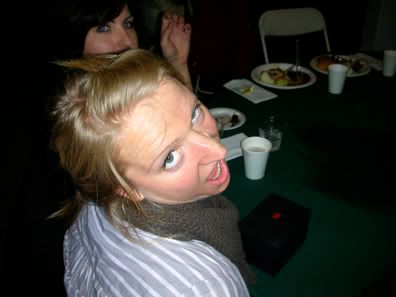 Awesome face picture at dinner. Surprisingly, I like this picture.
The snow angels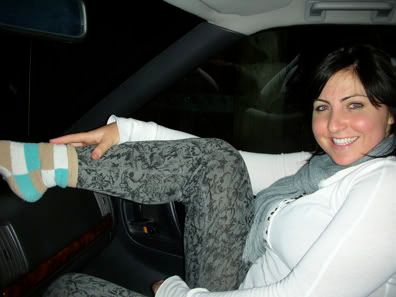 Aye aye, Jes!