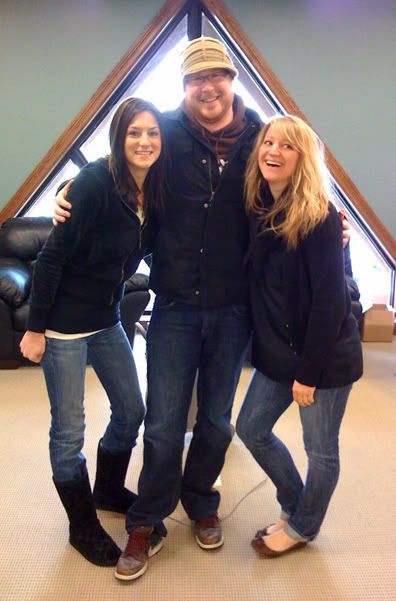 Following the
usual manner
of dress, the ENTIRE (all 3 of us) design team at Sound Concepts matches today, no pre-planning involved. Now, I understand that black and brown are fairly common colors to wear, so this really isn't THAT much of a coincidence, but still. If wearing the same color palette unknowingly to work doesn't say "cohesive team," I don't know what does.
Natalie:
Black boots, black sweatshirt, cream shirt, jeans.
Mike:
Brown&black leather Nikes (with maroon shoe laces), chocolate hoodie, black jacket, tan beenie, jeans.
Nicki:
Brown leather ballet flats, black shirt, black cardigan, black scarf, jeans.