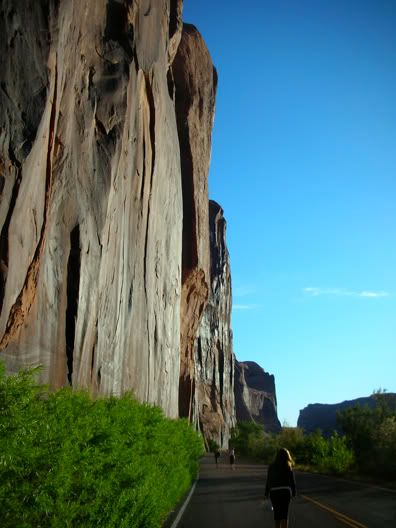 I'm not sure how much better it can get than waking up to climbing in Moab. Last weekend my ward took their annual trip down there. About 60 people total came, and we slept in the yard of one of our ward-member's family's house. It may not have been as pretty as waking up surrounded by redrock in one of the canyons, but I am a huge fan of "camping" with the availability of plumbing, so I was good with it.
We headed down after work Friday night, got some dinner once we rolled into town, and then headed over to the McKinnon's (above mentioned family's) house to set up our tent. We then jumped on their giant trampoline, listened to a powerpoint-guided lecture on the universe (projected on the side of the house so we got to sit under the stars while listening), ate a smore around a camp fire, then hunkered down for the night in
Marie's
5-woman tent.
We got up early and headed over to Wall Street on Potash road to do some climbing. I led a 5.10a route (not too shabby for my second lead ever), which, by the way, still scares me a bit, but I think it's a good kind of scary. Waking up to climbing in Moab is pretty beautiful. The wall we were on sat right next to the Colorado River -- only separated by a two-lane road from the water. So so beautiful.
After each climbing the route, we packed up shop and headed out to go mountain biking on some Moab slickrock -- so killer. The ride was super fun till we got lost and had to walk our bikes through a bunch of technical rock and sand :) Tired + hot sun + mike getting a flat tire + lost = kind of grumpy. But all was better once we go back to the car and headed back into town for dinner at Wendy's.
All in all a great trip with great people. Next time I go down I will be going here
click here for awesome future place to visit #1
and here
click here to view awesome future place to visit #2
. The picture at the top of the post is the same as awesome place #2. Me and kates are in the far ground checking out potential routes. Marie-b is in the foreground.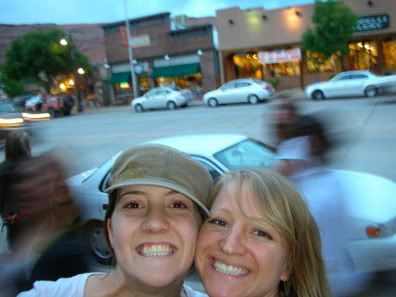 Me and Kates in town before we headed to the Broken Oar for dinner.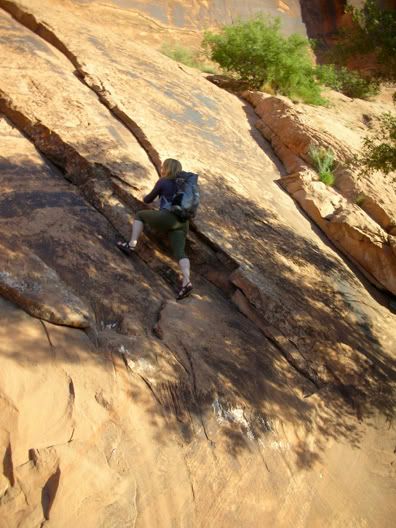 Attempting to rock scramble to top-rope the climbing route before opting to lead instead. The scramble was a bit sketchville; witnessed by my willingness to lead climb rather than take the scramble chance.
Half way through the climb. Note my good-looking climbing pants. They = favorites.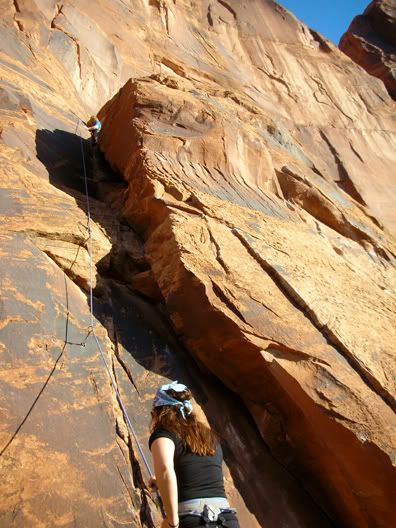 Me at the top of the climb with
Meesh
on belay.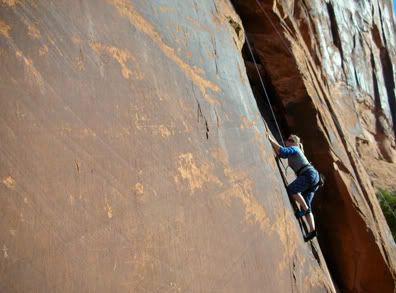 Jennie Litster in the coolest picture of the day.
Evidence of how happy we were to wake up to climbing in Moab. You can't fake those kinds of smiles.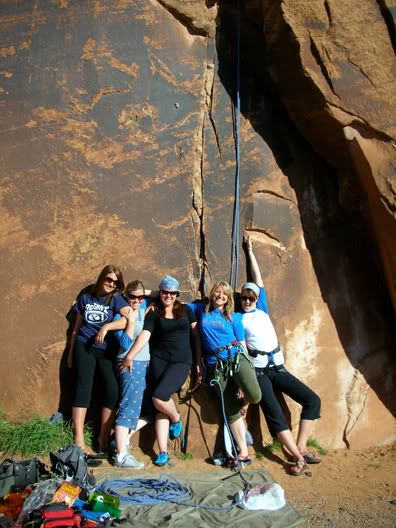 The ladies.
From left to right: Marie, Jennie, Meesh, Nicki (that's me), Katy
Jennie, Marie and Meesh biking/resting while biking on the slick rock.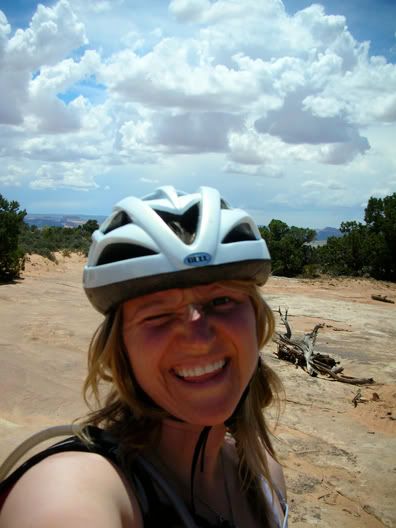 Me in my helmet, check. And check out how beautiful that sky was!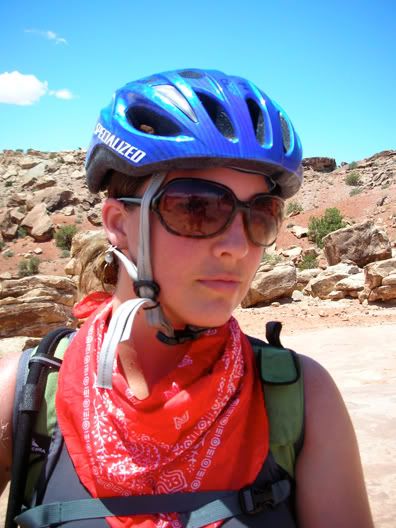 Marie looking stylish while protecting her already-sunburned chest. Good-looking sun protection.
------------
In other news, I went on an evening bike ride today and this was what the sky looked like as I got back to my house. Talk about serene. Thank you nature for being so pretty.