The following three things brought a bit more happiness into my life during the last three days.
#1: Finding small, chocolate spaceship candies with sprinkles at Target.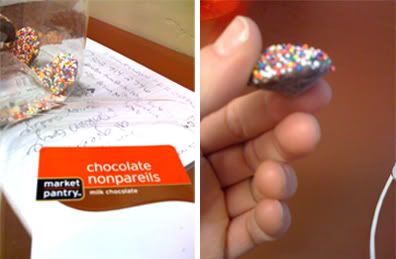 #2: A 78-point word in Words with Friends against Angela.

#3: Clay making my new favorite necklace into a beard at Easter dinner on Sunday.